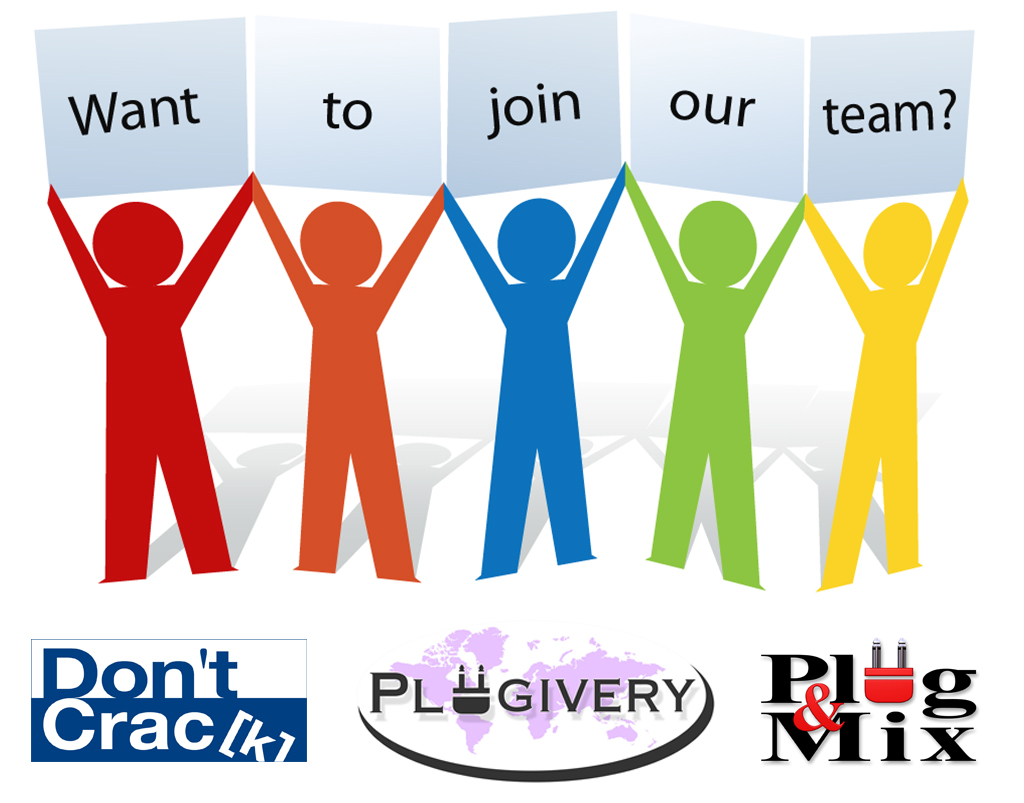 Plugivery.com is a B2B (business to business) distribution company that has it's administrative office located in Montreal, Quebec, Canada and a development office based in France near Paris in an attractive village town called "Colombes".
Plugivery distributes professional audio software brands such as FLUX, GRM Tools, IRCAM Lab, Nomad Factory, Nugen Audio, Plug & Mix and many other hot brands that we now make available at pro audio dealers all around the world. Plugivery owns DontCrack.com, an audio software store that will shortly celebrate it's 10th year in business and now counts over 150,000 registered customers ! Plugivery also owns PlugandMix.com that has been manufacturing professional audio software for over 4 years and has sold over 30,000 original audio plug-ins all over the world.
We're Hiring !!!
As Plugivery expands, we are looking at hiring passionate, talented persons who can bring their contribution to our expanding group of companies. At this time, we are mainly looking for people located near Paris France, to work in our development office in Colombes as well as our web office located near Nîmes in the south of France in a beautiful town called "Sommières". As we are a web company, we are open to candidates located anywhere around the world as long as they are well organised and available via Skype or FaceTime for daily video conference meetings. (Speaking French isn't necessary, but being multi-lingual is an asset.)
We are open to experienced candidates as well as students that would like to join our team as part of a school sponsored training program.
Open Positions
The following categories are of great interest to us : Marketing, social media experts, video content makers, support technicians, developers, webmasters, graphic designers, product specialists, editors (reviewers), beta testers, forum contributors, translators, sales representatives, etc. 
If you think you have a special talent or motivation that would help us promote and sell our partners products, just send us a detailed CV and cover letter in English telling us how you could see yourself contributing to our companies.
Plugivery is a Cool Company !
We're a startup that is constantly innovating and your opinions and suggestions will be highly valued. We're relaxed and easy going, but hard working, so you'll be invested in a cool growing company. Office hours are flexible.
How to Apply ?
Familiarise yourself with our sites and what we do at DontCrack.com - PlugandMix.com and Plugivery.com. E-mail PDFs of your resume and cover letter to jobs AT plugivery.com
In your cover letter, tell us why you are looking at joining our team. Include a link to your portfolio...
We are looking forward to hearing from you.